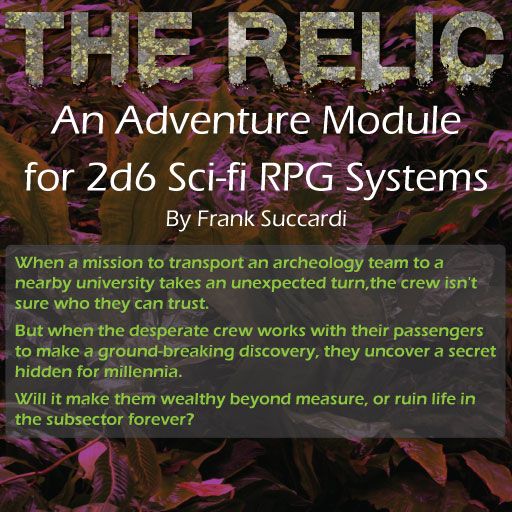 Our Adventures Feature:
Cinematic Storylines
Dynamic Lighting for Roll20
A Variety of Detailed Maps
Pre-generated and Equipped Characters
Pre-generated and Equipped NPC's
Fully-detailed Opponents
Epic Bad Guys
Custom Tokens and Quality Artwork
What Players Are Saying:
I like the way you set this up. It could be a new episode of Dark Matter or The Expanse. I loved this module; it has everything from sci-fi to mysticism.
They made me go first, then they left me behind in the dark!
I could hardly catch my breath!
Hold my martini, we're going in HOT!
Sci-Fi RPG Adventures
Looking for sci-fi RPG adventure ideas for your sci-fi adventure game? We take the stress, work, and planning out of having to write your own adventures. Save time and headache when you use our ideas for sci-fi RPG adventures.
Adventure Modules
Whether you are planning a heist, researching new technology, excavating an acient alien archeology site, or avoiding an interstellar war, you will find hours of fun and surprises in our exciting sci-fi RPG adventure modules.
Campaigns
If you are looking for RPG campaign ideas we can help! Our adventure modules can work as stand-alone adventures you can use as side quests for your existing sci-fi adventure game. In addition, they can also be used in your own campaigns or as part of our epic Echoes of the Ancients campaign.
Grab A Copy
Why drain your brain when you can use our engaging, high-quality adventure modules to enhance your game today?
Grab a copy from Roll20.net now!