Are you looking for some background ambiance music for your sci-fi RPG game? Check out this list of futuristic space music genres to help set the mood for your next game.
Space Travel Music - Adding Ambiance To Your RPG Games
A lot of people enjoy playing some low-key background music during their Traveller or other gaming sessions.
There is a lot to choose from, depending on your personal tastes, the mood you are trying to set, and whether your players even want to hear a musical backdrop to their game.
Personally, I like to have some cosmic background music played very low, barely audible.
I find that the players seem to become more immersed in the game when they can experience some of the "flavor" of space travel and exploration.
I try to choose mostly inspirational or awe-inspiring music. I look primarily for instrumentals, and if the song is in another language (or even a made-up language) that's all the better.
In this article, I'll be covering the following genres of space-themed music:
My personal tastes require futuristic-sounding instrumental synthesizers. I want a cosmopolitan feel that brings together multiple "cultures". I select an eclectic mix of genres and styles from a variety of time periods to reflect the various tech levels and diverse cultures that are found across the Imperium.
Please keep in mind that this is by no means an exhaustive or complete list or Traveller or sci-fi RPG music.
This is just a music-sampler to get you started and maybe expose you to some sounds you never heard before. Maybe you'll find something you like!
Heavy Metal
Let's start with Heavy Metal music.
Many people are inspired by the bass and the story-telling aspect of the lyrics.
Others are attracted to heavy metal instrumentals.
Both types of heavy metal music can add a lot to the ambiance of your game.
Of the two types outlined here, I prefer the heavy metal instrumentals for space music.
Heavy Metal With Vocals
This band actually released a Traveller-inspired album called, "Traveller" back in 2003.
With a style similar to Dio or Iron Maiden, this band created an album called Traveller which contained 12 Traveller-themed tracks.
Song titles include The Spinward Marches, High Passage/Low Passage, and The Vargr Theme, among others.
It's not everybody's cup of tea, but it is professionally produced, has a good mixdown, and the musicians are professional and do a great job. I think the album probably suffered from being a niche interest.
It's worth a listen-through as part of the complete Traveller experience with regard to being part of Traveller history and all the great Traveller references in the lyrics.
Heavy Metal Instrumentals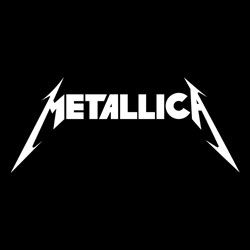 Pretty much any Metallica instrumental is good, but I'd recommend the following tracks:
In Flames - The Jester's Dance
Racer X- Technical Difficulties
Cosmic Rock
The next genre we will look at is Cosmic Rock.
This type of music combines the traditional electric guitar, bass, and drums, but adds a futuristic synth keyboard sound.
Sometimes the music sounds like electronic whale calls with a rock beat. This adds a surreal element to the music that I really find enjoyable.
The band I like most in the cosmic rock category is Ozric Tentacles, with Particle coming a close second.
Cosmic rock songs are almost entirely instrumental pieces.
Cosmic Rock Instrumentals
Formed in 1983, this English instrumental rock band has released over 30 albums. Their music crosses a range of genres including psychedelic rock, space rock, world music, and others. This band produces music featuring driving basslines, synth, and elaborate electric guitar.
This is by far my favorite cosmic rock band. I recommend any album by this band.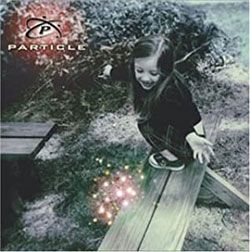 This band formed in 2000 and is known as an electronica jam band. Any album is good.
Electronic Synthpop
Synthpop is a musical genre featuring a synthesizer to create beats and melodies.
Traditional rock instruments are rarely used, generally being replaced by keyboards, sequencers, and drum machines.
Vocals are limited and usually done with computer-generated voices or clips of voices.
Electronic SynthPop With Vocals
Formed in 1983, this English synthpop band has released 5 albums and are known for their international top-20 hit, "Kiss" and the instrumental cover of "Peter Gunn" which they won a Grammy Award for in 1986.
The Art of Noise is one of my favorite bands from when I was in high-school.
I recommend any album, but I like the following songs best:
Formed back in 1970 in Dusseldorf, Kraftwerk is widely considered as pioneers of electronic music. They have been nominated for 6 Grammy Awards, including most recently in 2018. Of the 6 nominations, they have won 3.
Their music features vocoders, synthesizers, and drum machines. They were one of the first bands to successfully go fully electronic.
Any album by Kraftwerk is good. Kraftwerk is one of those bands that can be the background music for your entire game session.
My favorite songs by Kraftwerk:
If you've never heard them before you can just start with their old albums and go in order. A shorter way to go to get a good overview of their music I recommend "Kraftwerk The Mix". This is an album of their biggest hits up to that point remixed. Fantastic stereo mixing and great synths really give you a futuristic music feel. Did I mention they like to dress up like robots or Tron characters?
Another of my favorite bands from high-school. Founded in 1981 by vocalist Alison Moyet and former Depeche Mode keyboard player Vince Clarke in Essex, England. I always knew them as Yaz, but in Europe, they are known as, "Yazoo".

Their only albums, "Upstairs at Eric's", and "You And Me Both" are both worth a listen and big synth favorites from my teenagerhood. You will probably recognize their music from movies or even commercials.
Their top sings include "Don't Go", and, "Only You".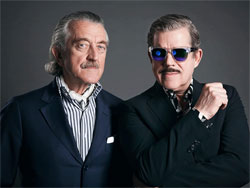 Founded in 1979 in Switzerland, this band's most recognizable hit is "Oh Yeah" from Ferris Bueller's Day Off, and other films and commercials.
They hit in the top 10 on the UK Singles Charts with the song "The Race".
Yello uses music samples and vocals to piece together successful and memorable musical arrangements.
Most people I know like the "Oh Yeah" song, but I like these songs as well:
If you've never heard of Yello's other songs, they are definitely worth trying out.
House Electronic / Techno
This is generally considered a sub-genre of Synthpop and can feature instrumentals or limited vocals.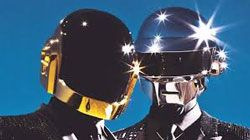 Founded in 1993 in Paris, France this band became popular in the French house movement of the late '90s. These guys like to dress up like robots in public. Any album by Daft Punk is good, they also get mentioned in the Soundtrack section of this article for their work on the "Tron: Legacy" soundtrack.
Some of the songs I like:
Daft Punk is another great band worth checking out. Synth, electric guitars, and robot voices.
Electronic New-Age Ambient
This genre of music is a great source of ambiance for Traveller and other sci-fi RPGs.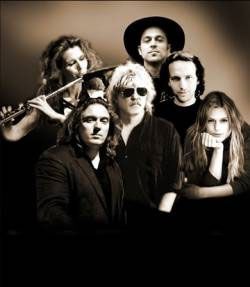 Founded in 1967, this German electronic music band's work has been featured in many movies. Tangerine Dream is considered one of the pioneers from the early days of electronica.
Their music is mainly synthesizer and sequencer based.
I recommend any album from Tangerine Dream, they are another band whose music I have been enjoying since I was a teenager.
Here's another from my Private Selection (lol). Jean Michel Jarre is a French composer and considered one of the pioneers in the electronic ambient genre. His music features almost entirely synthesizers and really has an outer space feel.
I recommend all his albums. You could do a Traveller or any sci-fi RPG using only Jean Michel Jarre's work.
If you have never heard his work, I'd recommend starting with the "Oxygene" album.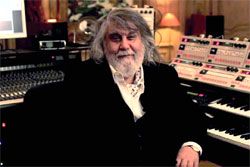 Known for his work on the Blade Runner soundtrack, Vangelis is a Greek composer and musician. He is best known for the theme from the movie, Chariots of Fire. His music ranges from electronic ambient to orchestral and even some jazz. He is considered to be one of the most important figures in electronic music. Any Vangelis album is good. If you want a broad overview of his music, try his Greatest Hits album.
Larry Fast is a synthesizer expert and composer from Essex, New Jersey. He is best known for his series of synthesizer albums under the band name of Synergy.
Larry Fast's Synergy produced 11 albums of synthesizer music from 1975 to 2003 and some of his music has appeared in video games on the Commodore 64.
I really like Synergy; I'd recommend any of their albums. Check them out.
Instrumental Ambient
Sometimes you just don't want any vocals to distract you, and maybe synth is too electronic. How about instrumental ambiance instead?
Mike Oldfield is an English composer and multi-instrumentalist. His music ranges across genres such as folk, electronica, ambient, and new-age. He is probably best known for his theme from the "Exorcist" movie and his album "Tubular Bells".
This type of music is similar to electronic ambient, but mostly features traditional instruments supplemented with synthesizers.
Rock Opera
A rock opera is a collection of songs with a common theme that typically tells a story. Good examples would be Tommy by The Who, and The Wall by Pink Floyd.
For sci-fi rock opera, I recommend Electric Light Orchestra's Time album.
Rock Opera With Vocals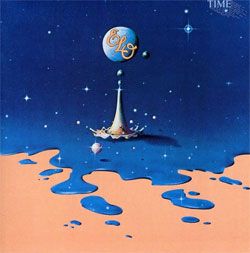 The album Time tells the story of a reluctant time traveler and the ups and downs of his life. It reminds me of A Brave New World, or the TV show Futurama. What would it be like to be separated from everything you know by the distance of time?
Heavy Metal Opera With Vocals
While Lord Weird Slough Feg is explicitly Traveller heavy metal with vocals, you can find other bands in this genre as well. Perhaps the best known is the band Ayreon.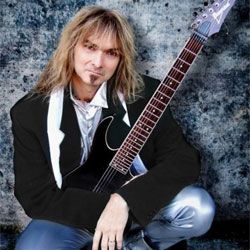 Founded in the mid-1990s, Dutch singer and multi-instrumentalist Arjen Anthony Lucassen performs under the name Ayreon. His albums feature heavy-metal songs with heavy synth influence collected into various themes and can make good background music if you enjoy heavy metal. Check out the album "01011001".
Alien Vocals
What sci-fi RPG music selection would be complete without alien music?
Check out these tracks for alien language vocals:
You will definitely want to add those tracks to your playlist!
International / World Beat
For a multicultural flavor, try broadening your selection to include world beat.
This genre of music features cultural and tribal music from around the world.
You will experience an eclectic selection of drum beats and foreign languages that will add mystique and a cosmopolitan feel to your games.
Indian singer and songwriter, Daler Mehndi is best known for his song "Tunak Tunak Tun".
Israeli singer and Grammy Award nominee was known for the mixture of traditional and commercial singing styles featuring a blend of Eastern and Western instruments.
South African male choral group singing a capella or with light instrumental accompaniment.
Not a big rap fan to be honest, but I enjoy it when I hear people rapping in other languages, like Subime's Caress Me Down, and HK Superstars. It lends an Asian, urban feel to the atmosphere.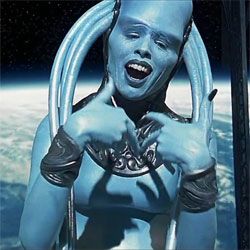 This video has extra imagery added not present in the movie to cover up action scenes.
Jazz
Jazz can add a film-noir feel to your game. Use it for low tech planets, private investigators, and bar scenes.
Unfortunately, I'm not a jazz fan, so I don't really have a lot to recommend in this genre.
If you have some favorite space jazz, let me know down in the comments section.
The well-known theme from the sci-fi cartoon series, "Cowboy Bebop" is widely recognized.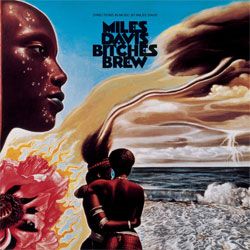 Bitches Brew is an album that comes recommended by one of our community members and features some far-out cosmic jazz jams.
Video Game Soundtracks
I usually turn off the background music in video games. I don't like the repetition.
However, a few video games have great sci-fi RPG soundtracks you can use.
The world's biggest and oldest persistent sci-fi MMORPG has some of the best sci-fi ambiance music.
This game soundtrack is pretty good. A friend played it for me and I really liked it. Now I add it to my sci-fi RPG music playlist.
Movie / TV Soundtracks
Movies and film and even Television are a good place to find sources of space music.
I put together this list to get you started.
Released in 1981, the movie "Heavy Metal" was riding on the success of the science fiction magazine of the same name.
This ground-breaking animated adult movie featured a series of interconnected science fiction vignettes, some based on stories published in Heavy Metal magazine and all set to an eclectic soundtrack of rock, heavy metal, and new-wave synthpop.
Artists on the soundtrack include Sammy Hagar, Cheap Trick, Black Sabbath, Blue Oyster Cult, Devo, and others.
The movie Heavy Metal is a must-see for sci-fi enthusiasts.
The movie begins with an astronaut landing his.. air/car to the tune of "Radar Rider"!
Being so close in time to the release of the original Traveller Little Black Books, Heavy Metal does well to capture the music of the times.
Be sure to turn out the lights, enjoy your favorite mind-altering substance, and crank up the stereo for maximum enjoyment (just not during your game - lol).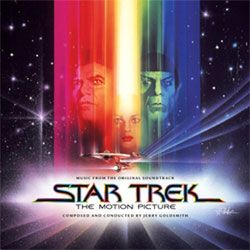 Star Trek Soundtrack

Probably the most popular Star Trek soundtrack is from the movie "Star Trek - The Motion Picture", followed by the soundtrack from "Star Trek II - The Wrath of Khan".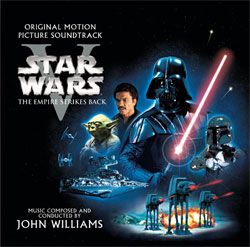 Star Wars Soundtrack

If your crew is battling against the forces of a star-spanning empire (seem familiar?) try "The Empire Strikes Back" soundtrack.
Alien Soundtrack

I'd rank these soundtracks as, "Aliens" first, then, "Alien". Great scores add tense ambiance to your sci-fi game.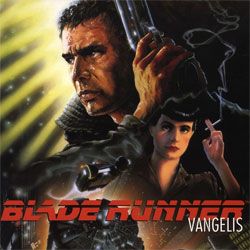 As mentioned earlier, this is one of the go-to soundtracks by the artist known as Vangelis.
Daft Punk does a great job on this soundtrack for the second Tron movie.
The soundtrack from the original Dune movie is a great source for sci-fi ambiance.
This has a military influence, but it makes a great backdrop for outer space scenes.
Wrapping It Up
Well, I hope you found something in my list of Music to Travel By that is new and interesting to you.
Did you hear anything new that you liked? Let me know in the comments section.
Do you have a favorite type of space music that I missed? Let me know who your favorite sci-fi music artist is in the comments.
Until next time… Happy Travelling!
---
E-mail Notification Opt-in
Do you want to receive email notifications when we add new Traveller / sci-fi RPG content?
Sign up on our private mailing list.
YES! Notify me of new Blog posts!